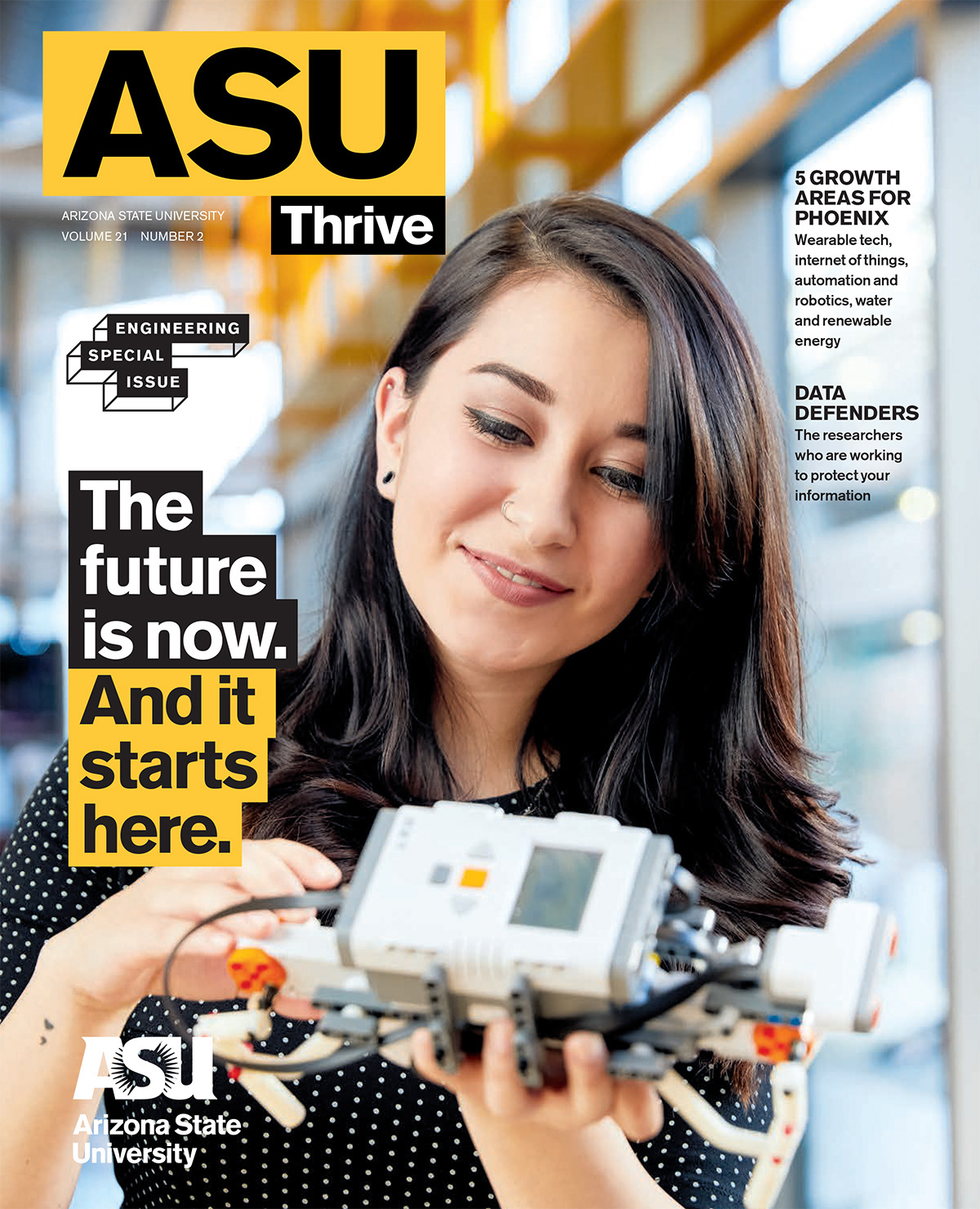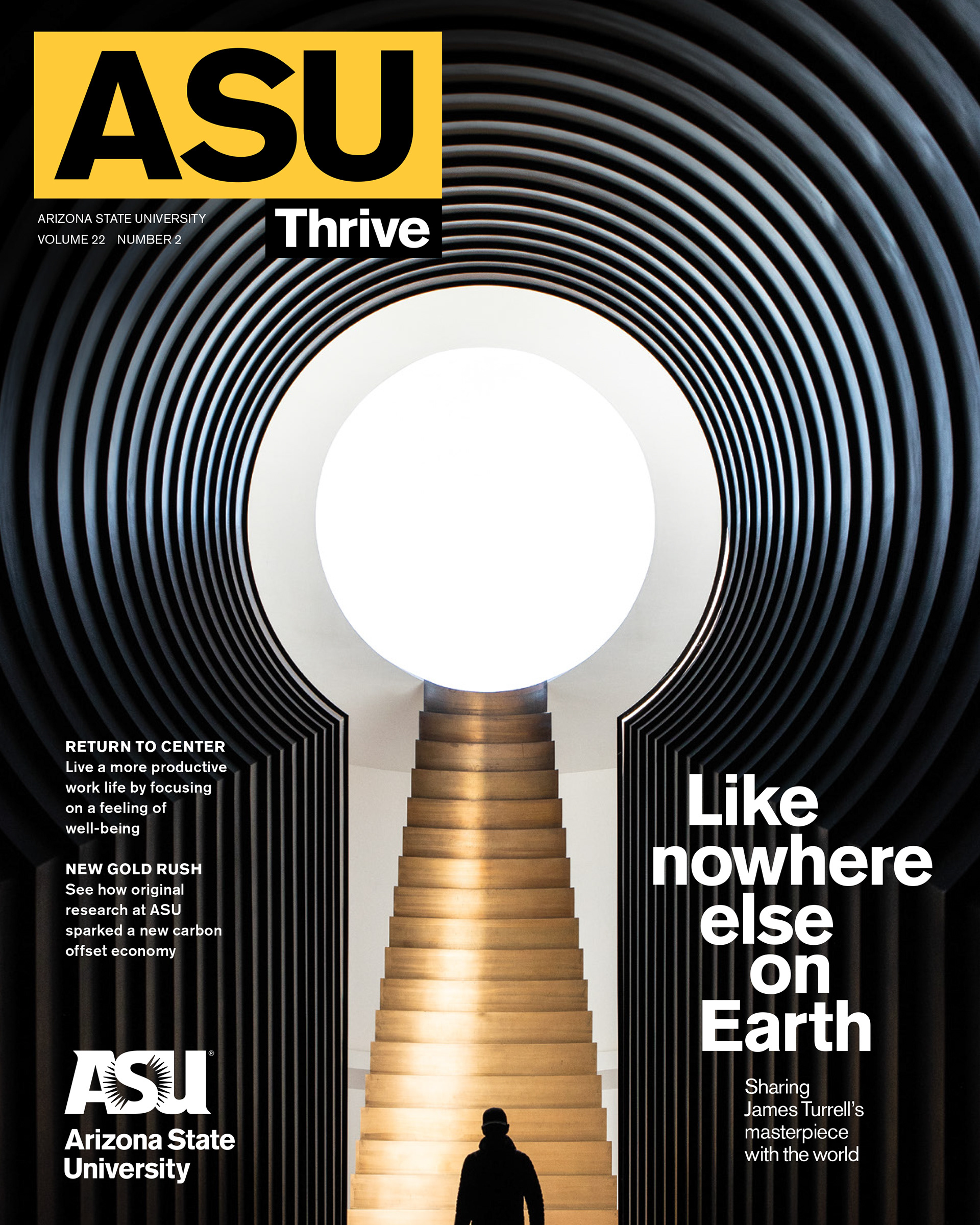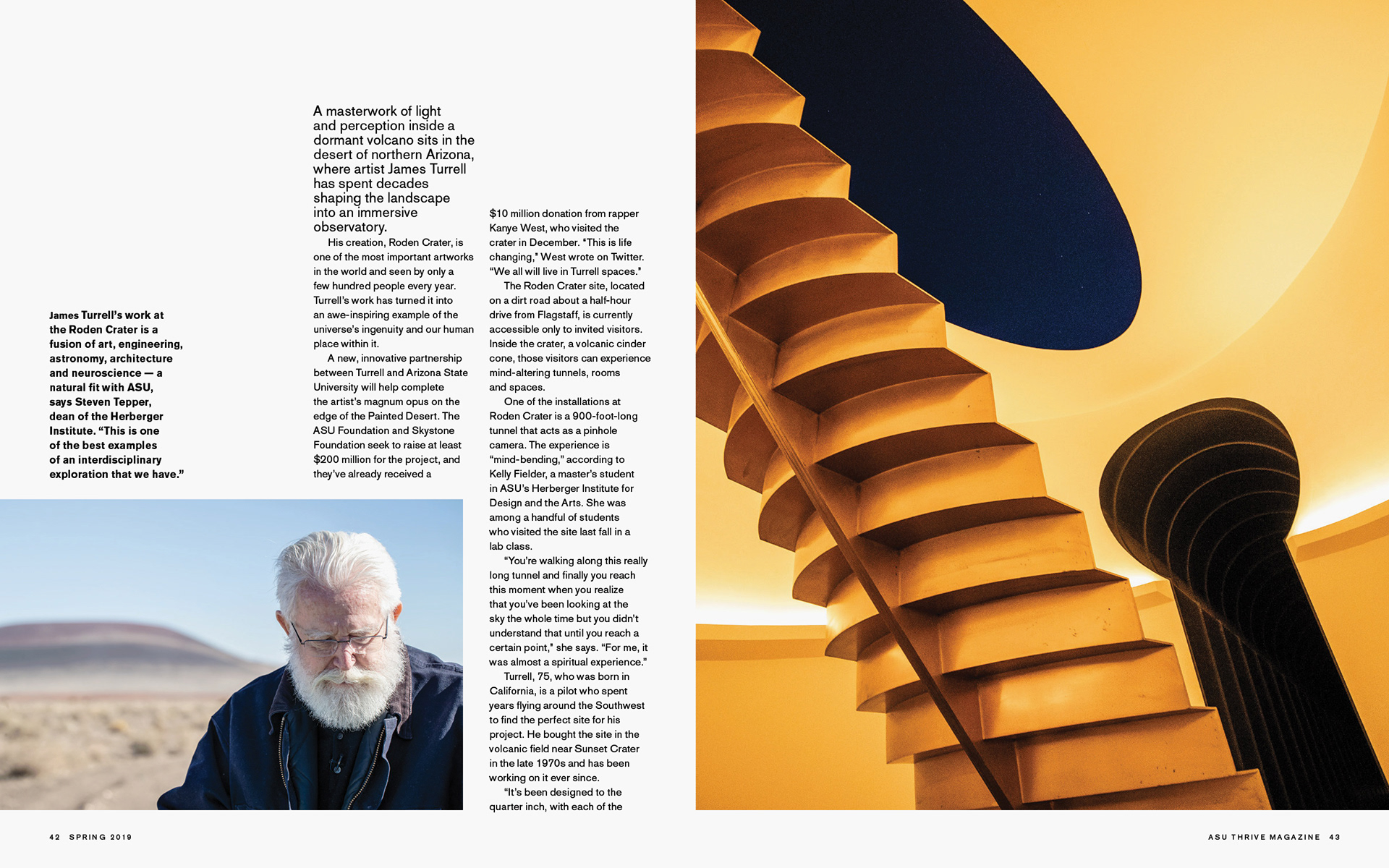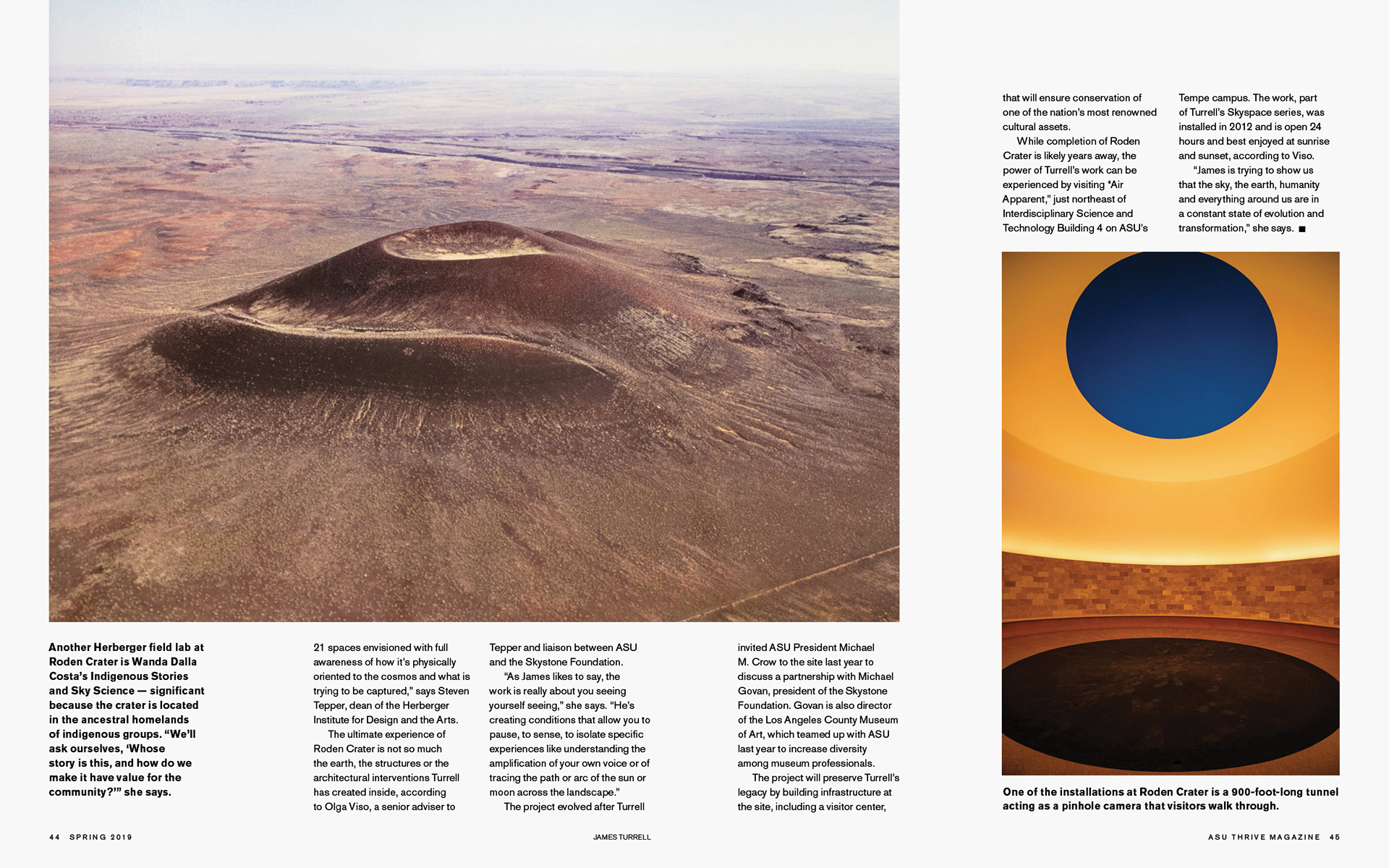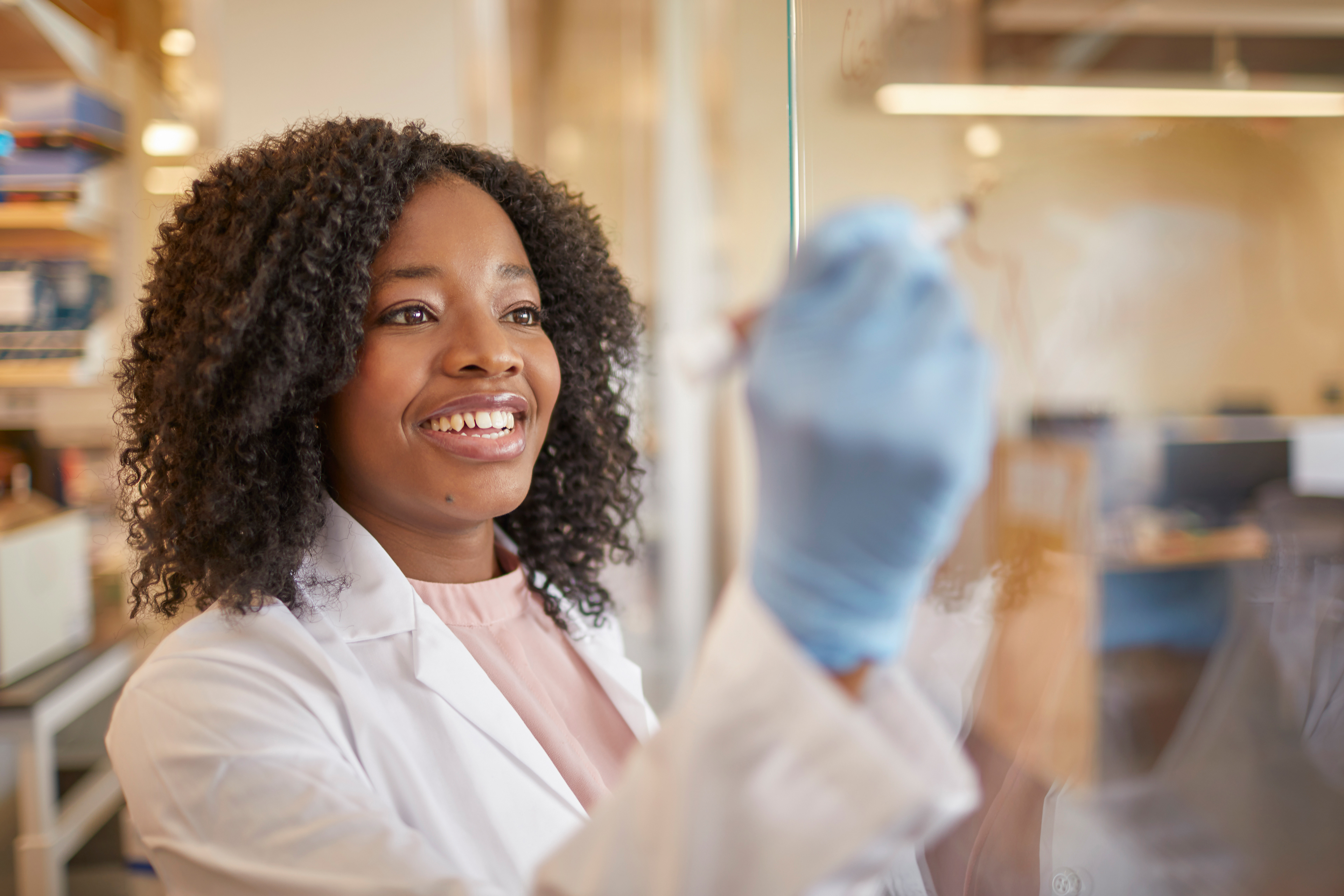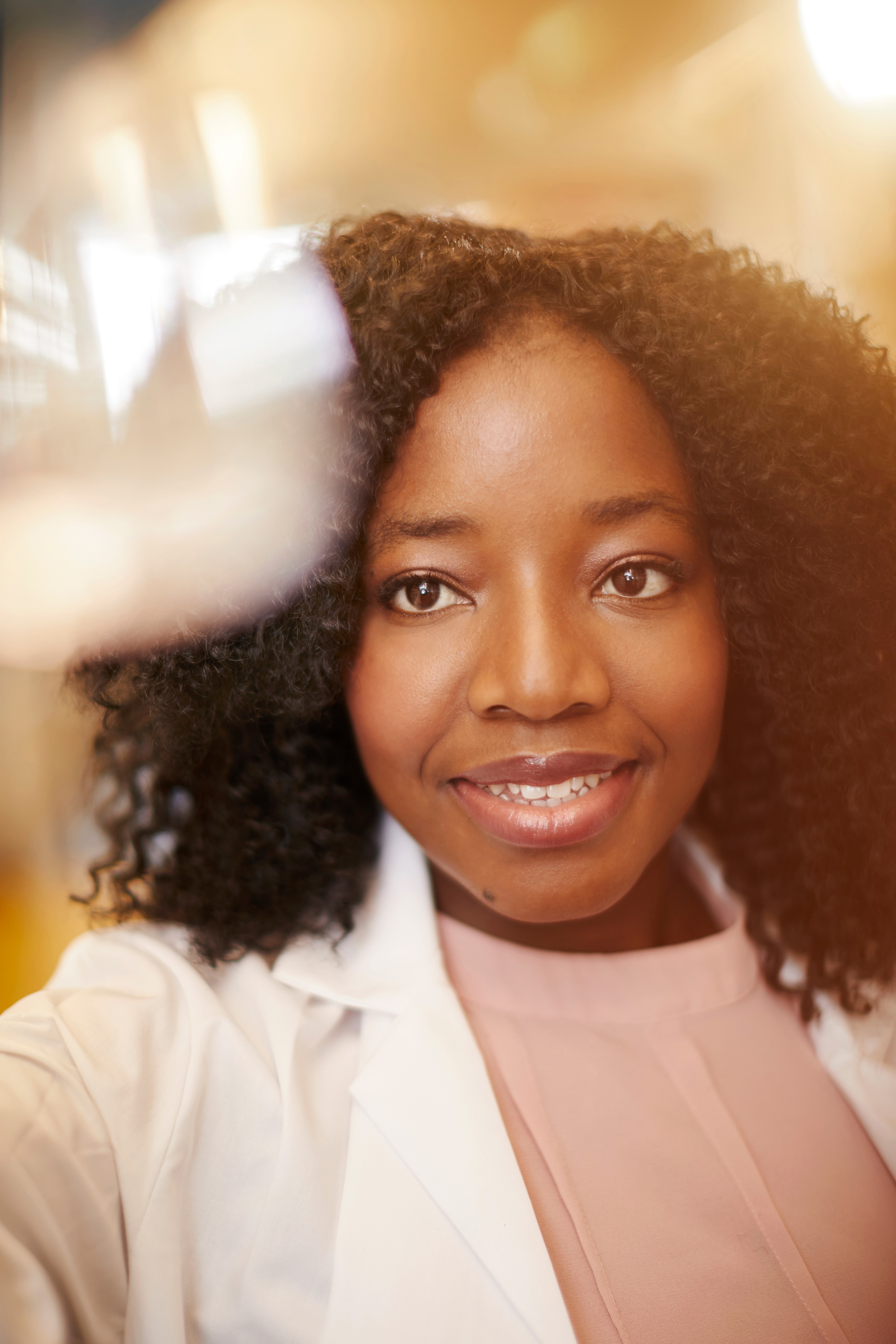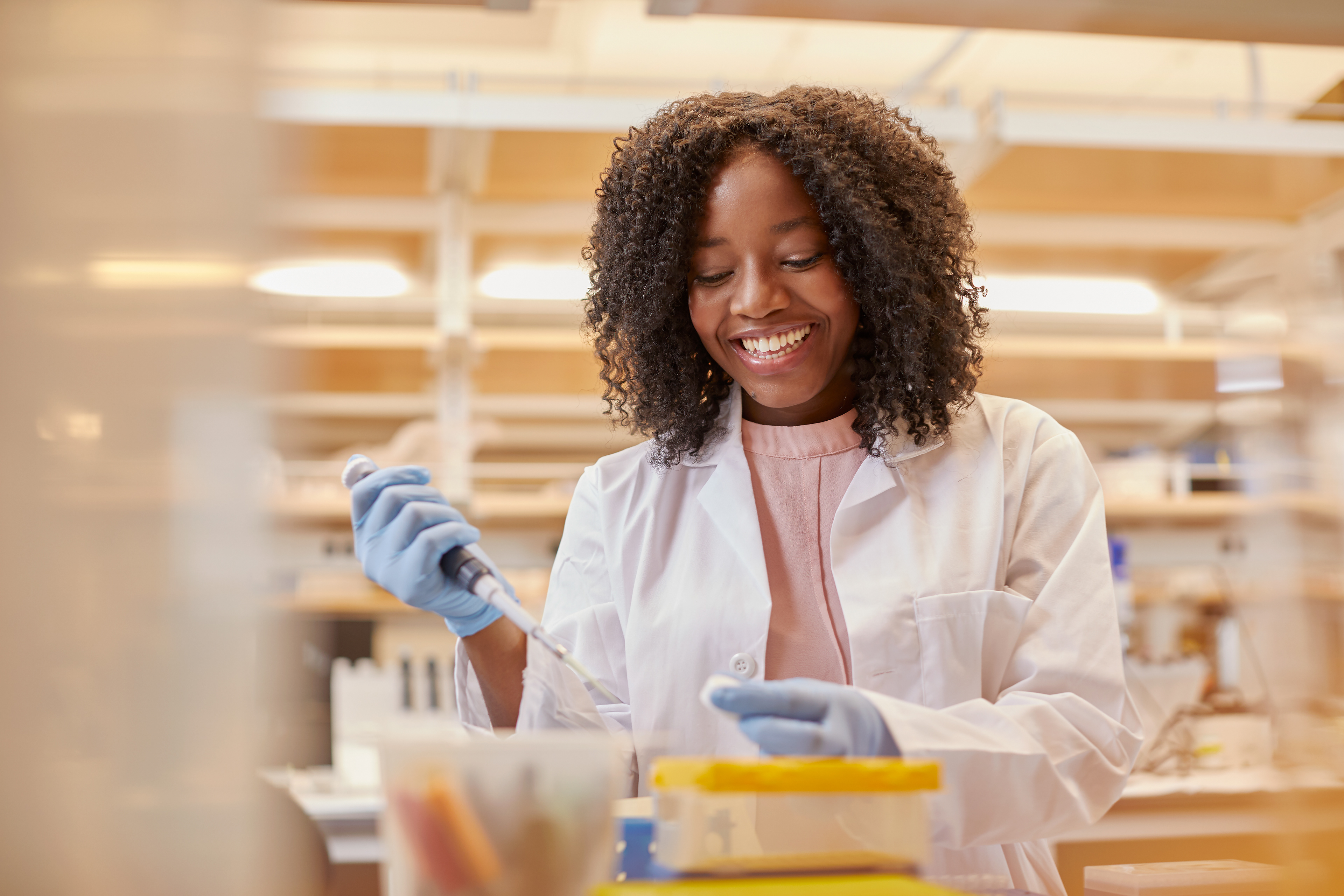 After the loss of her father to pneumonia, Charity Bhebhe journeyed from Bulawayo, Zimbabwe to Tempe, Arizona, where we caught up with her, and then on to Cambridge, United Kingdom in pursuit of her goal of applying medical research to curing disease.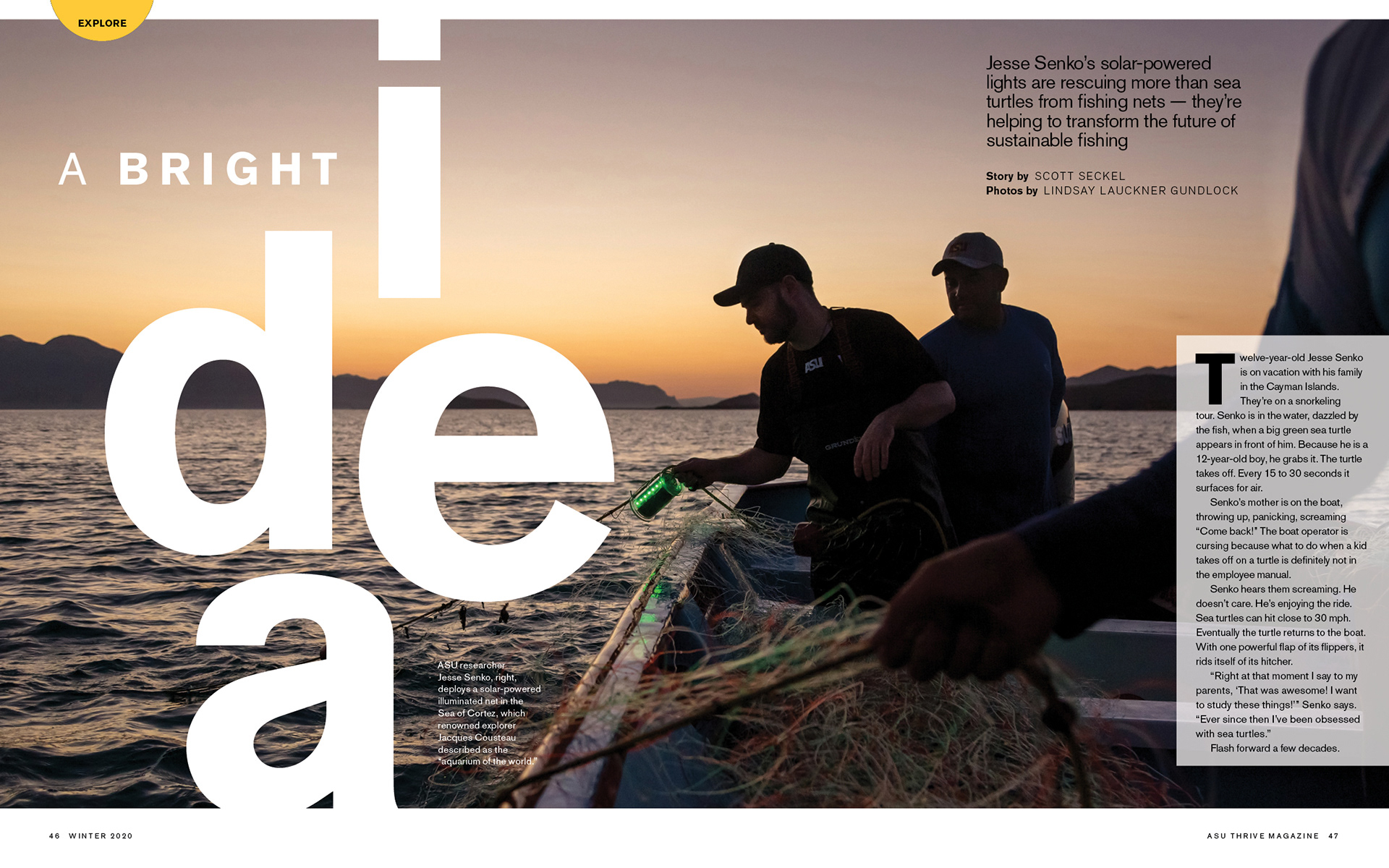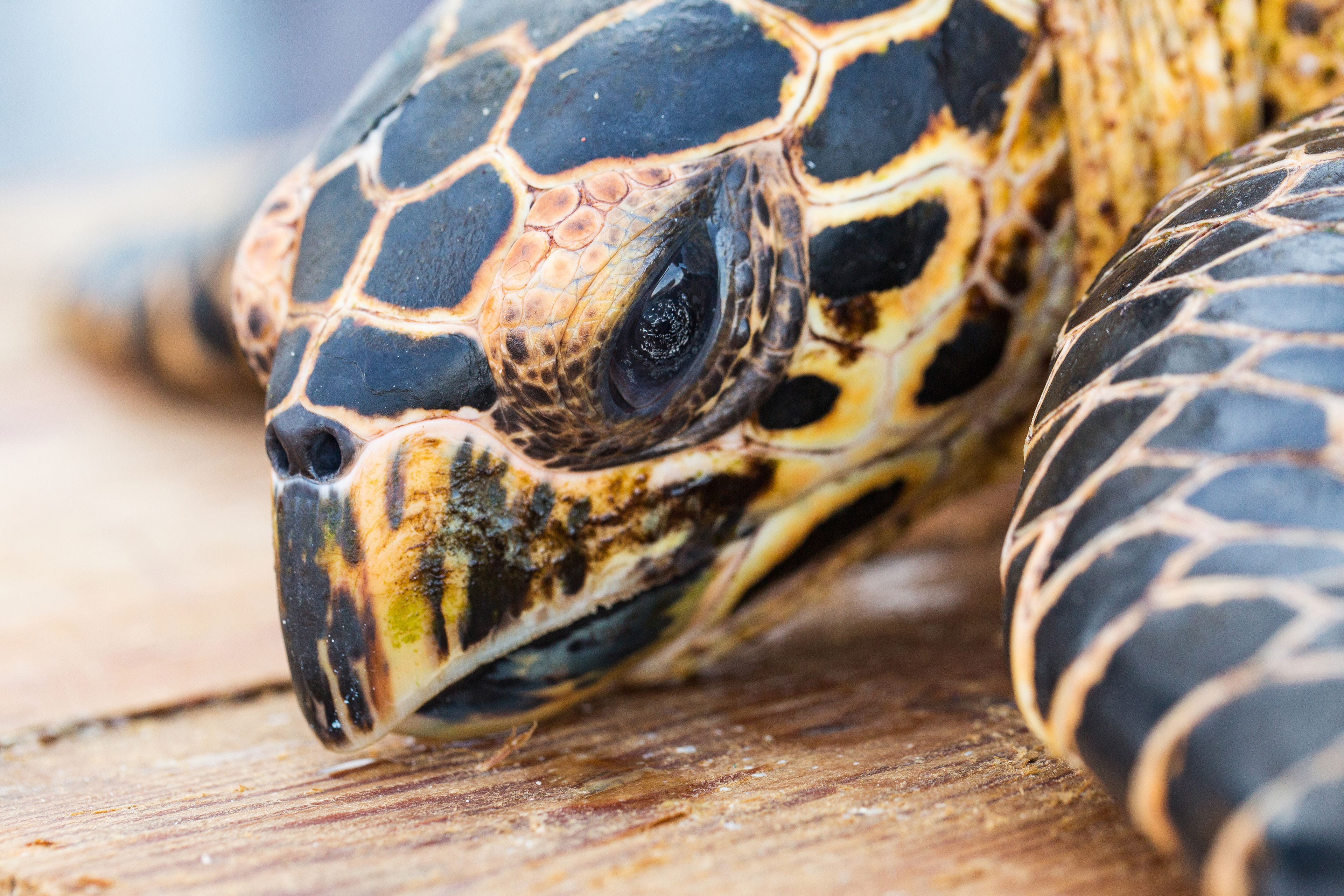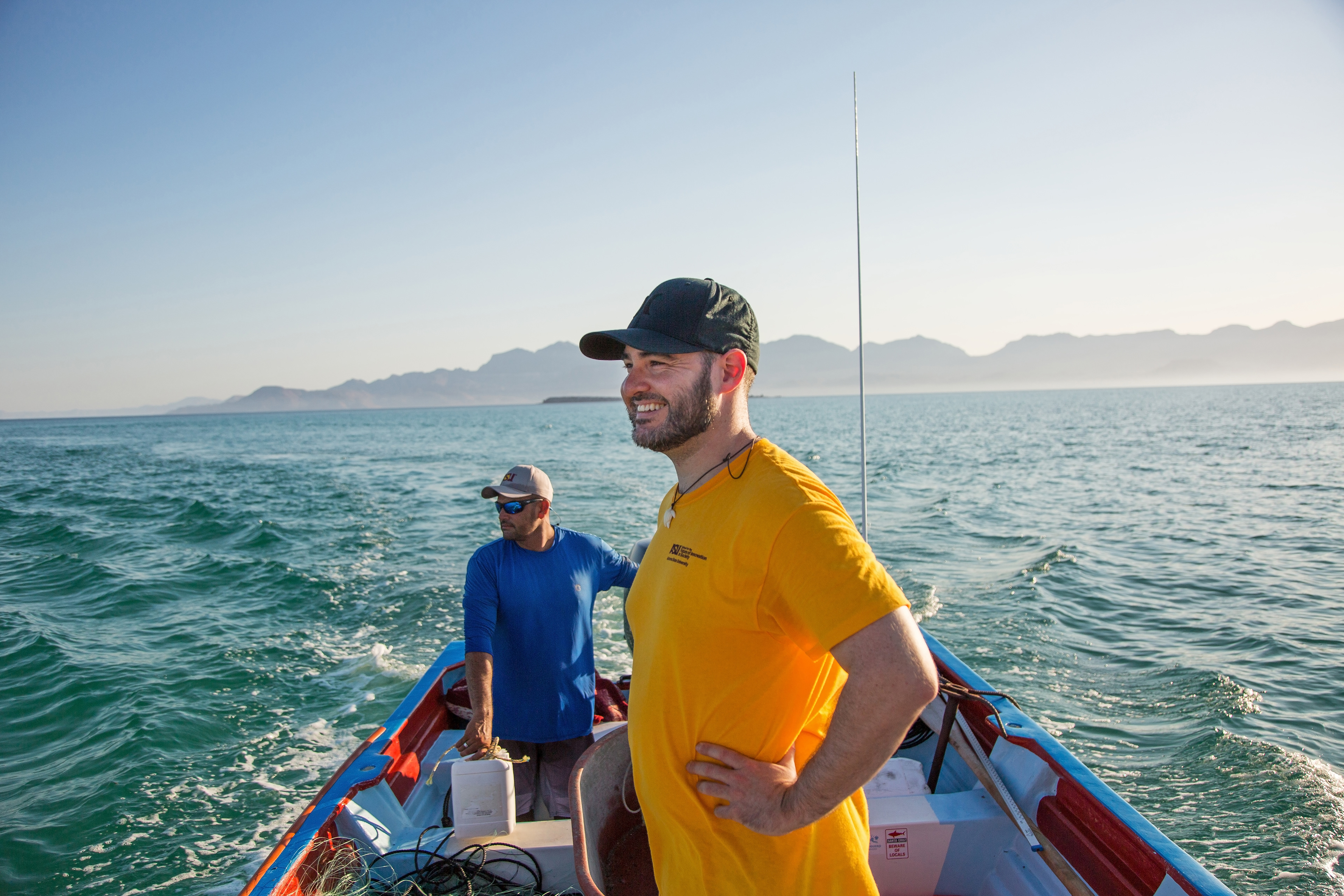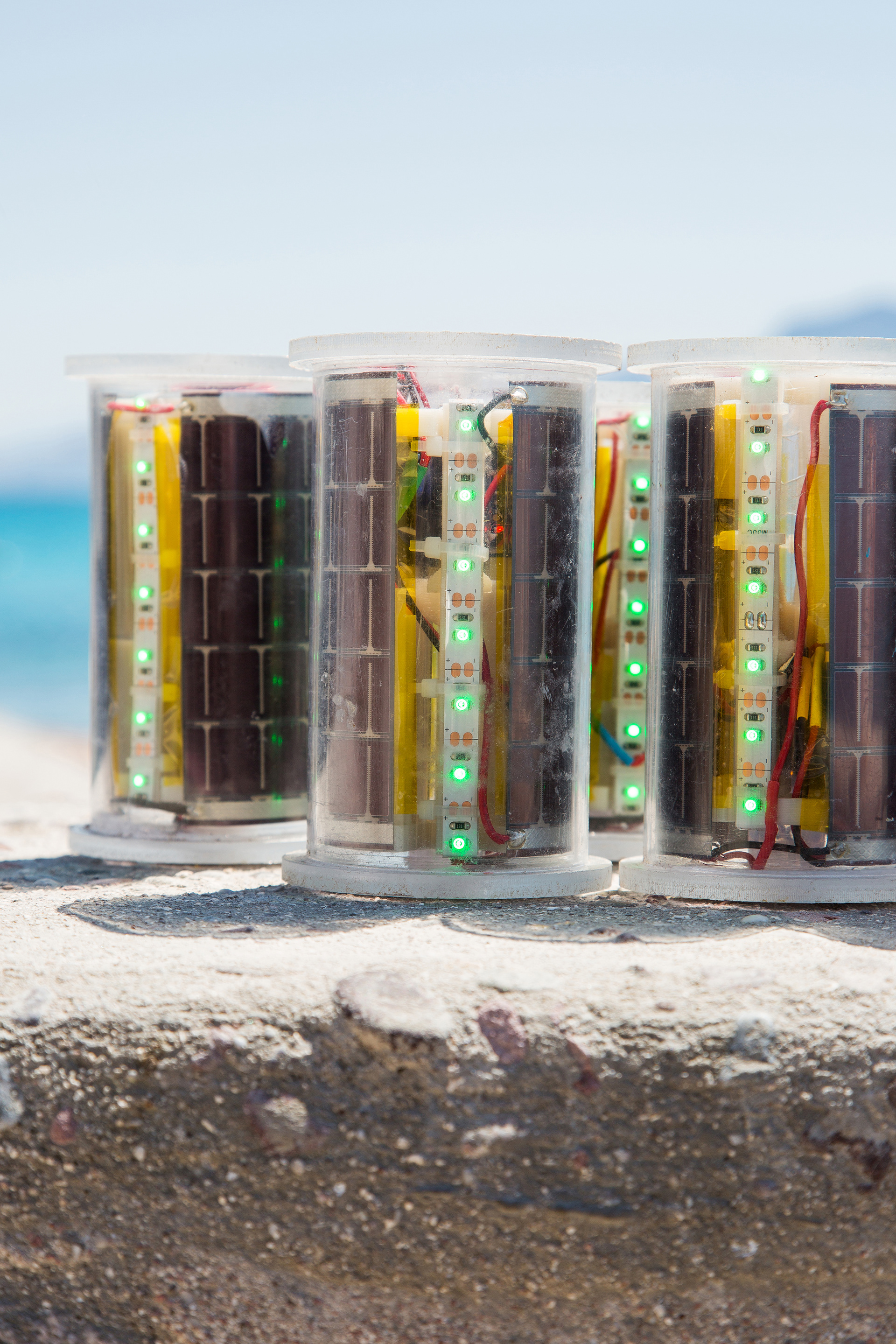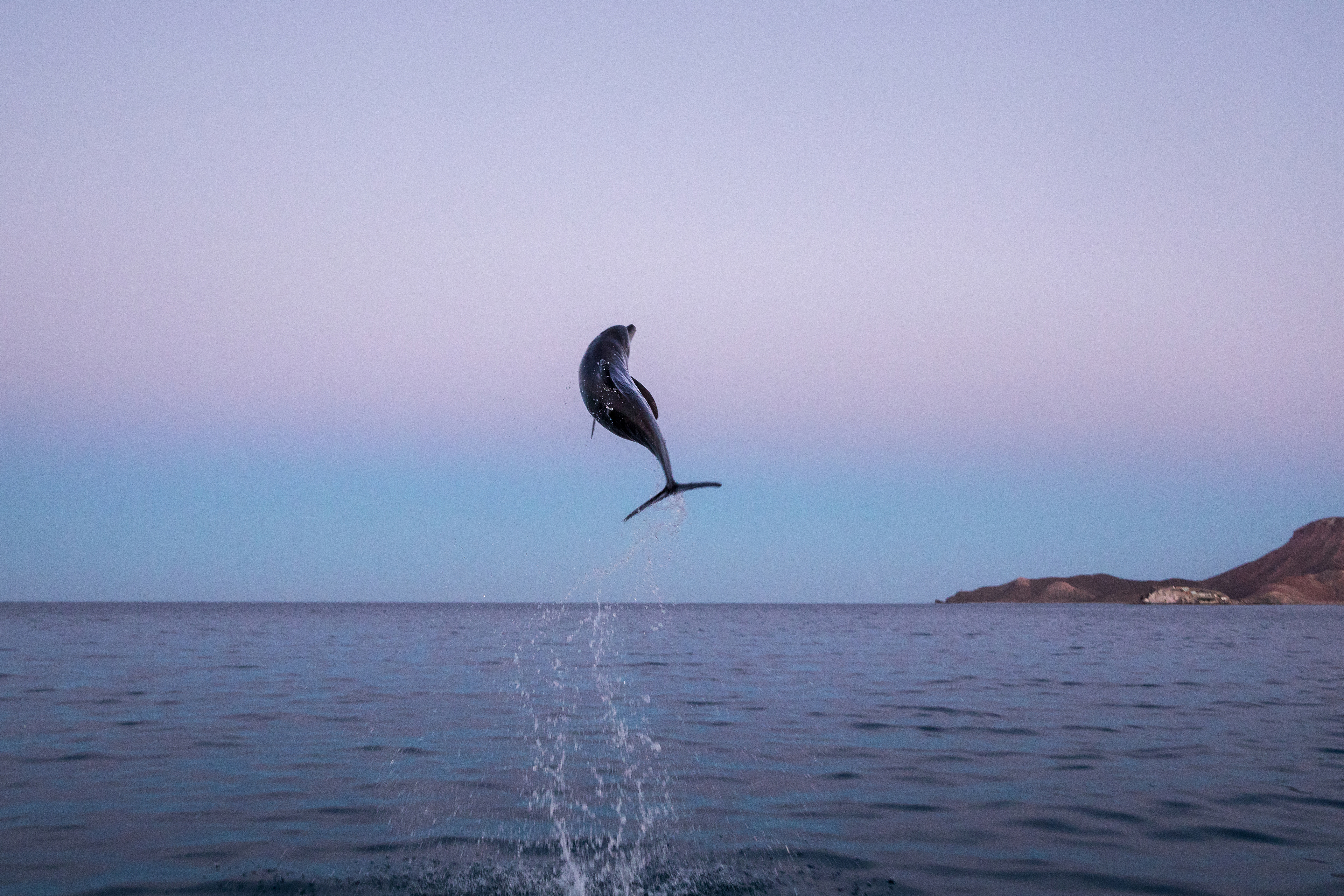 Jesse Senko developed solar-powered lights attached to nets by fishermen which result in a 50% reduction in sea turtle bycatch and a 90% reduction in shark bycatch. We caught up with him on a remote island near Baja, Mexico.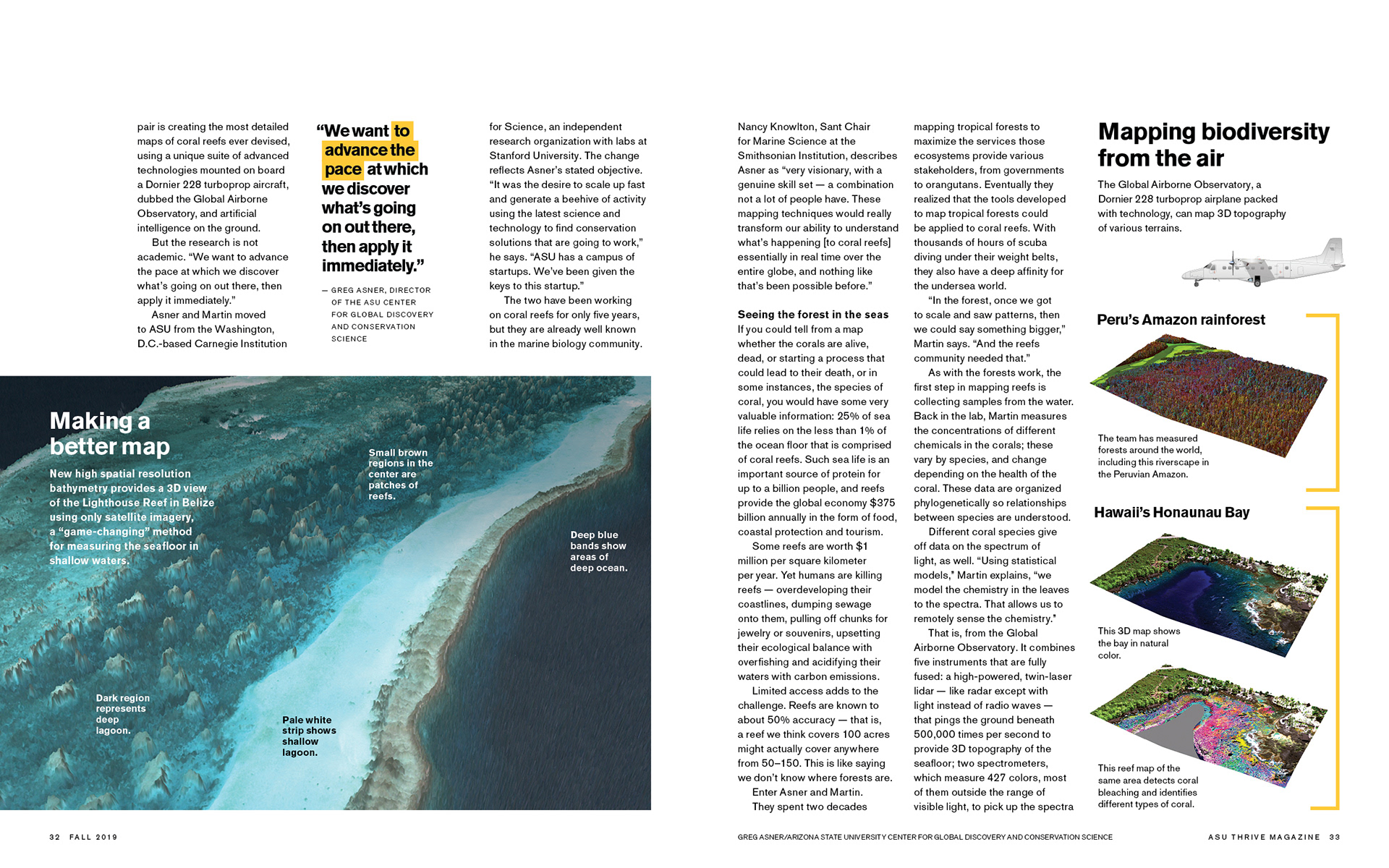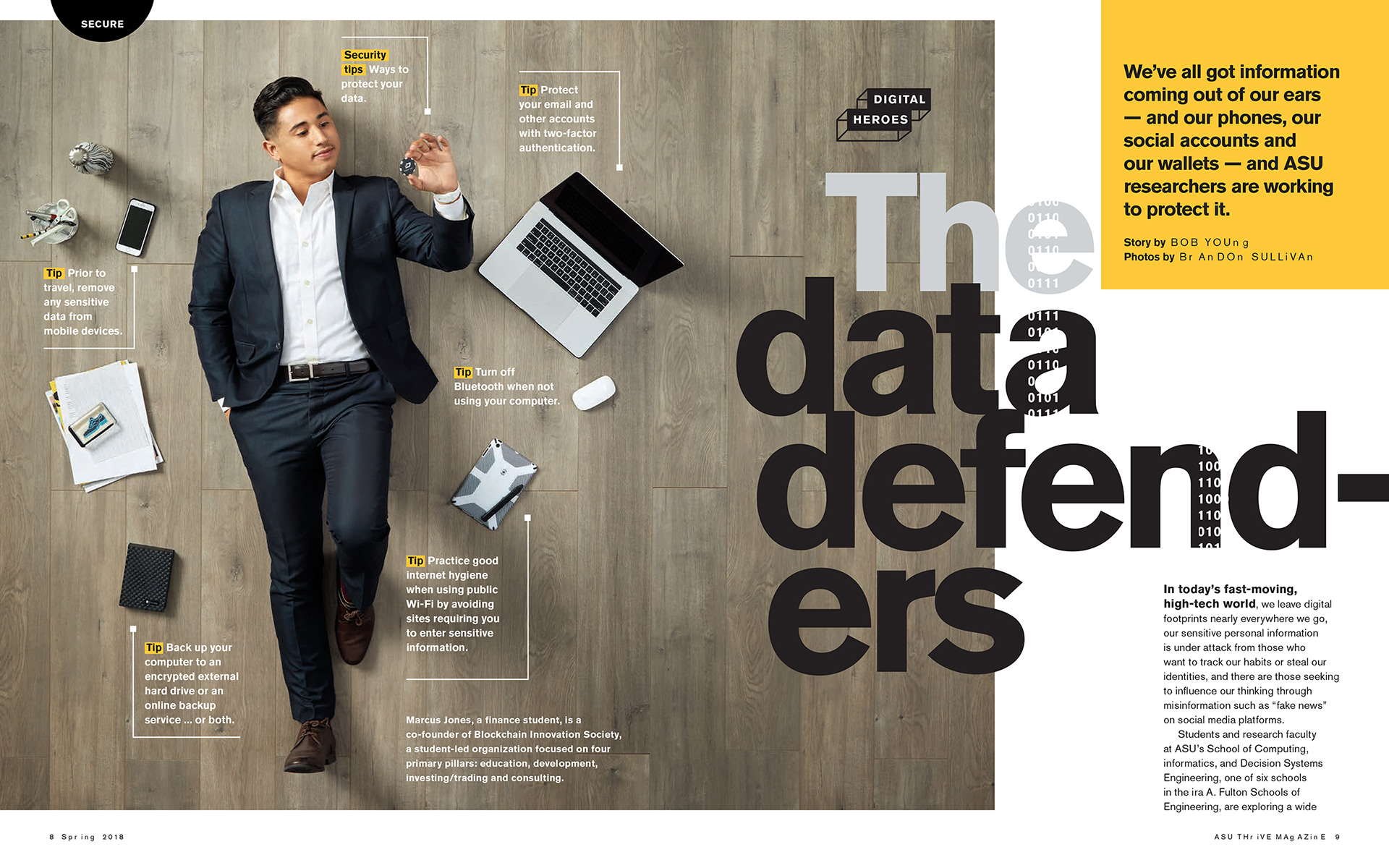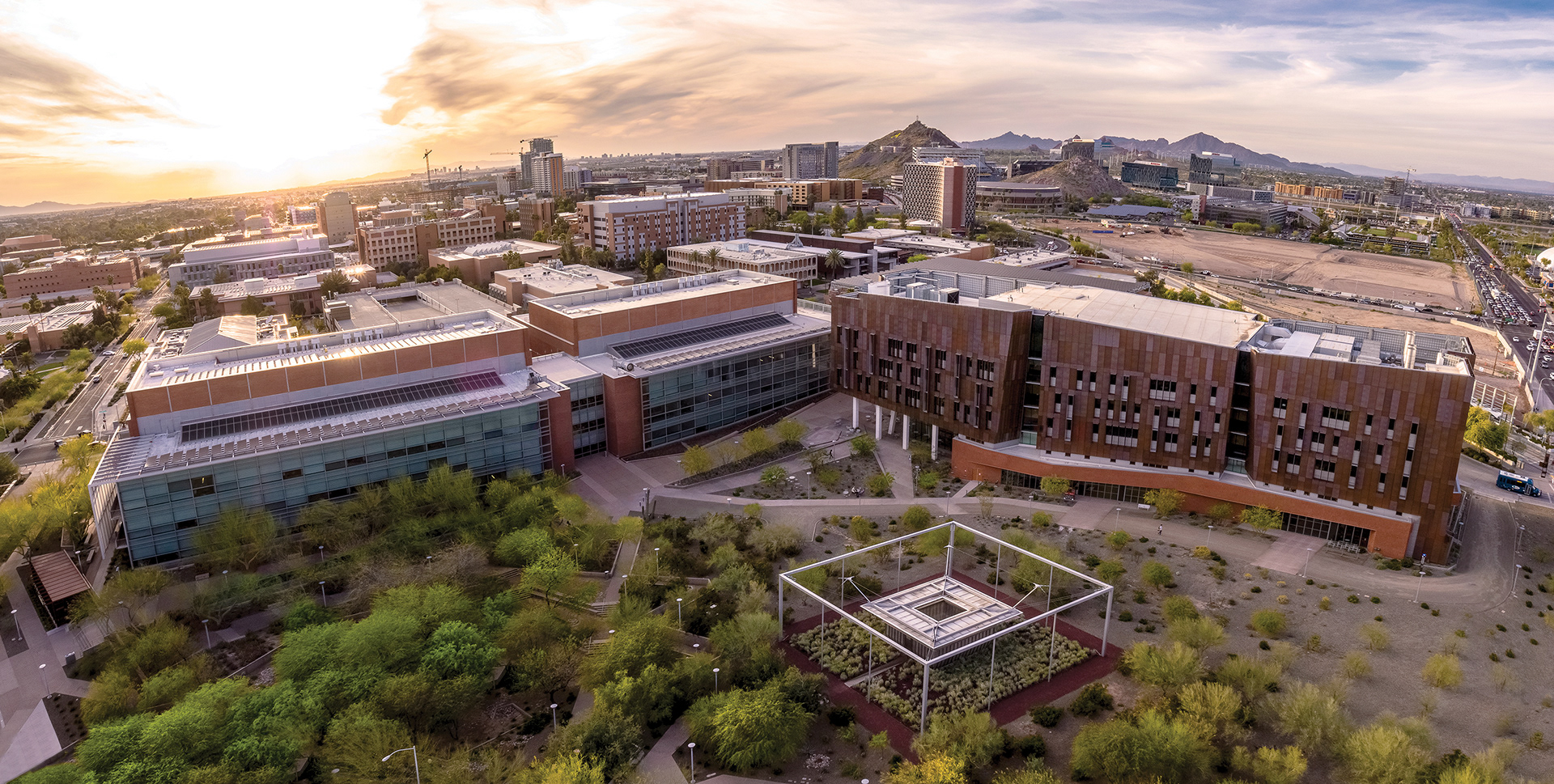 This entry-point of the University focuses on ASU's innovative spirit with James Turrell's 'Air Apparent' installation in the foreground, flanked by Biodesign Buildings B and C.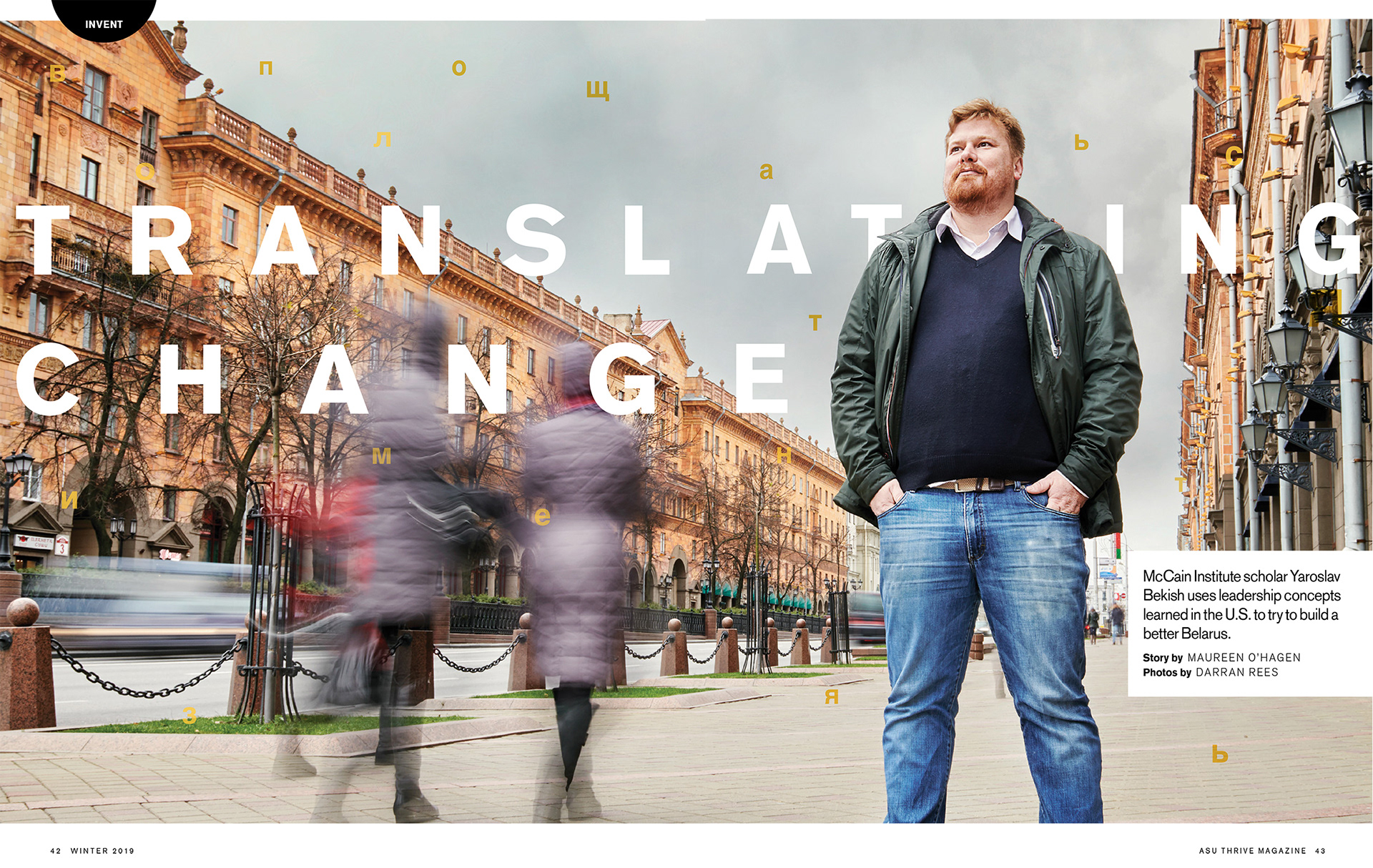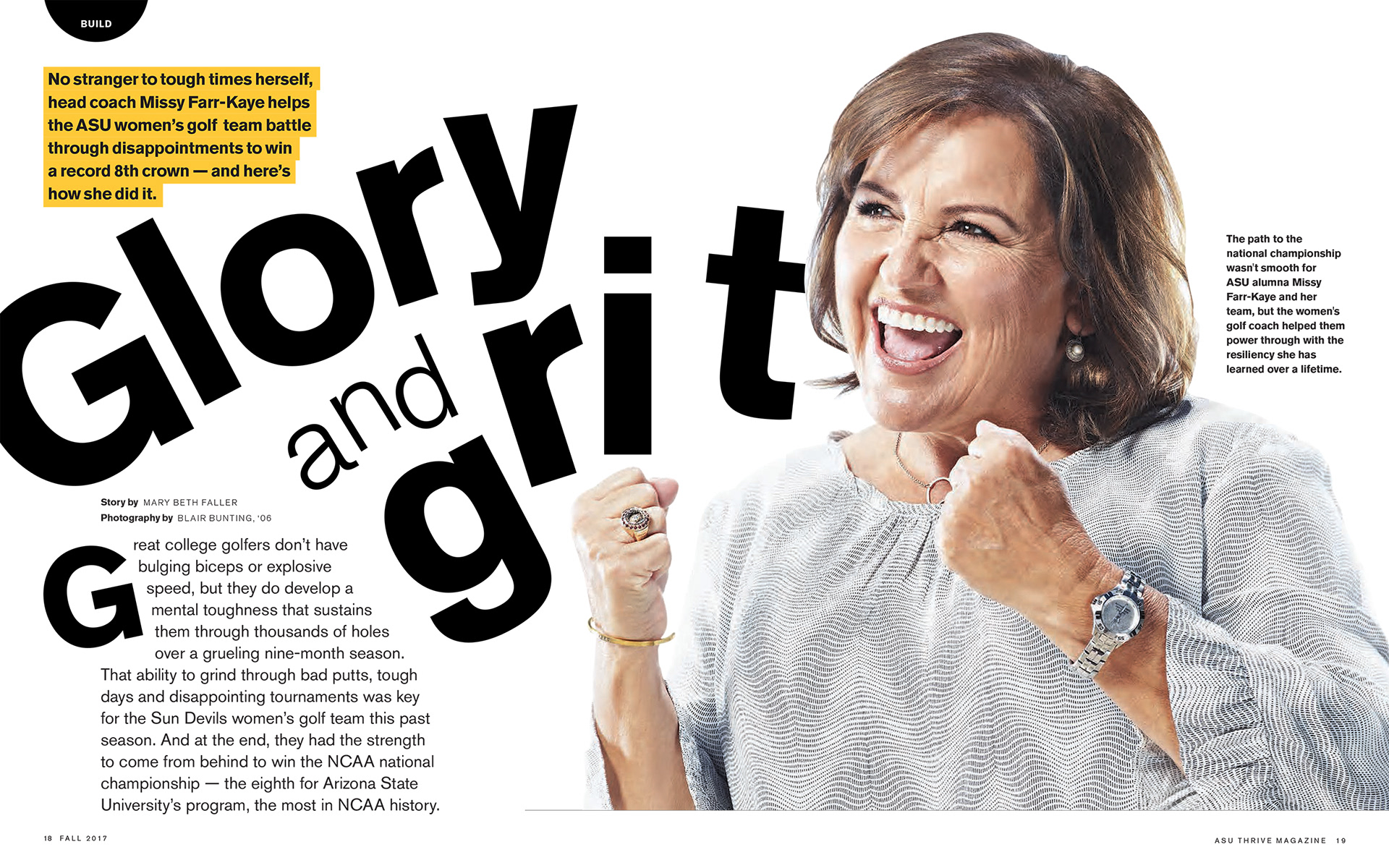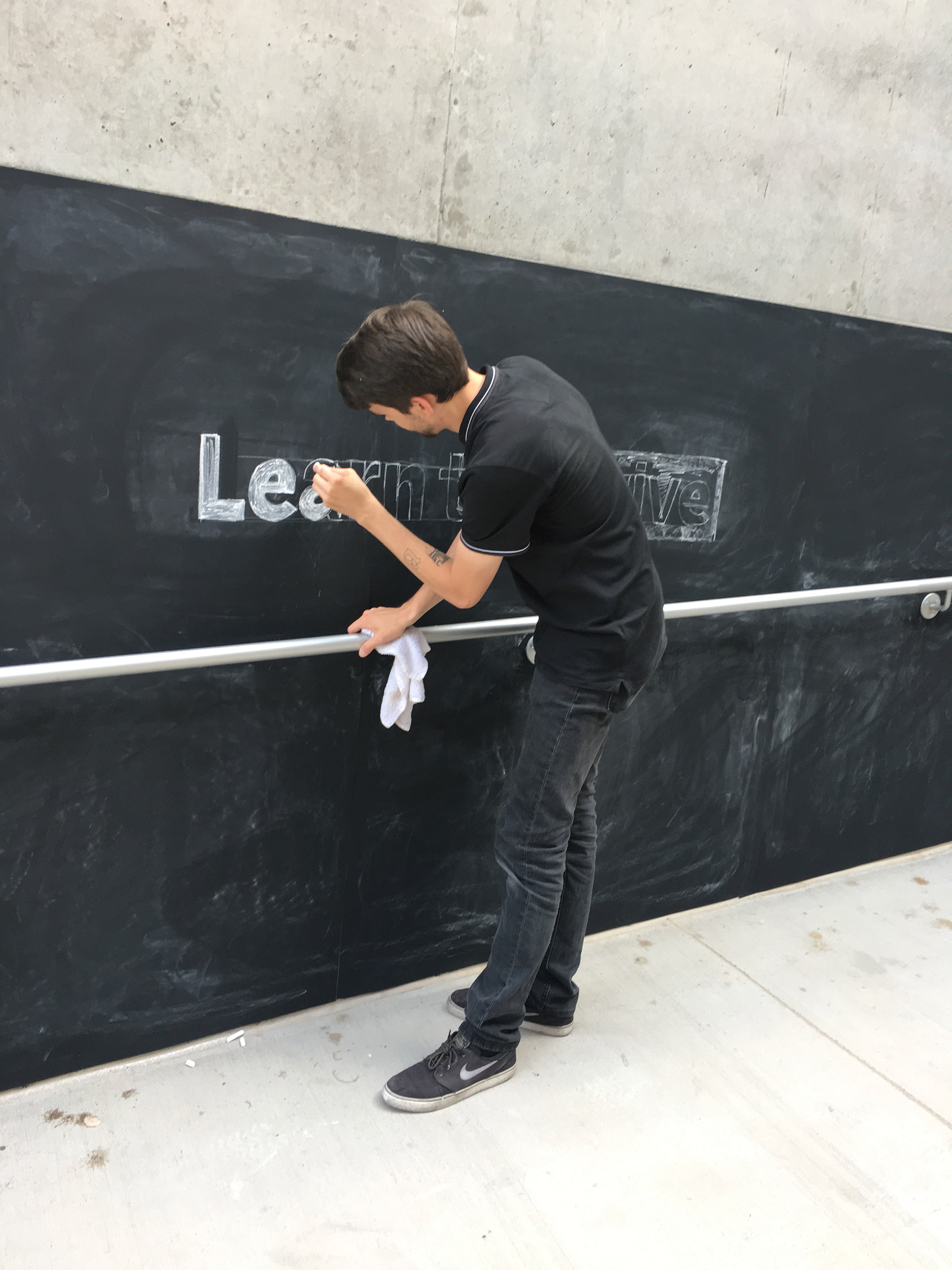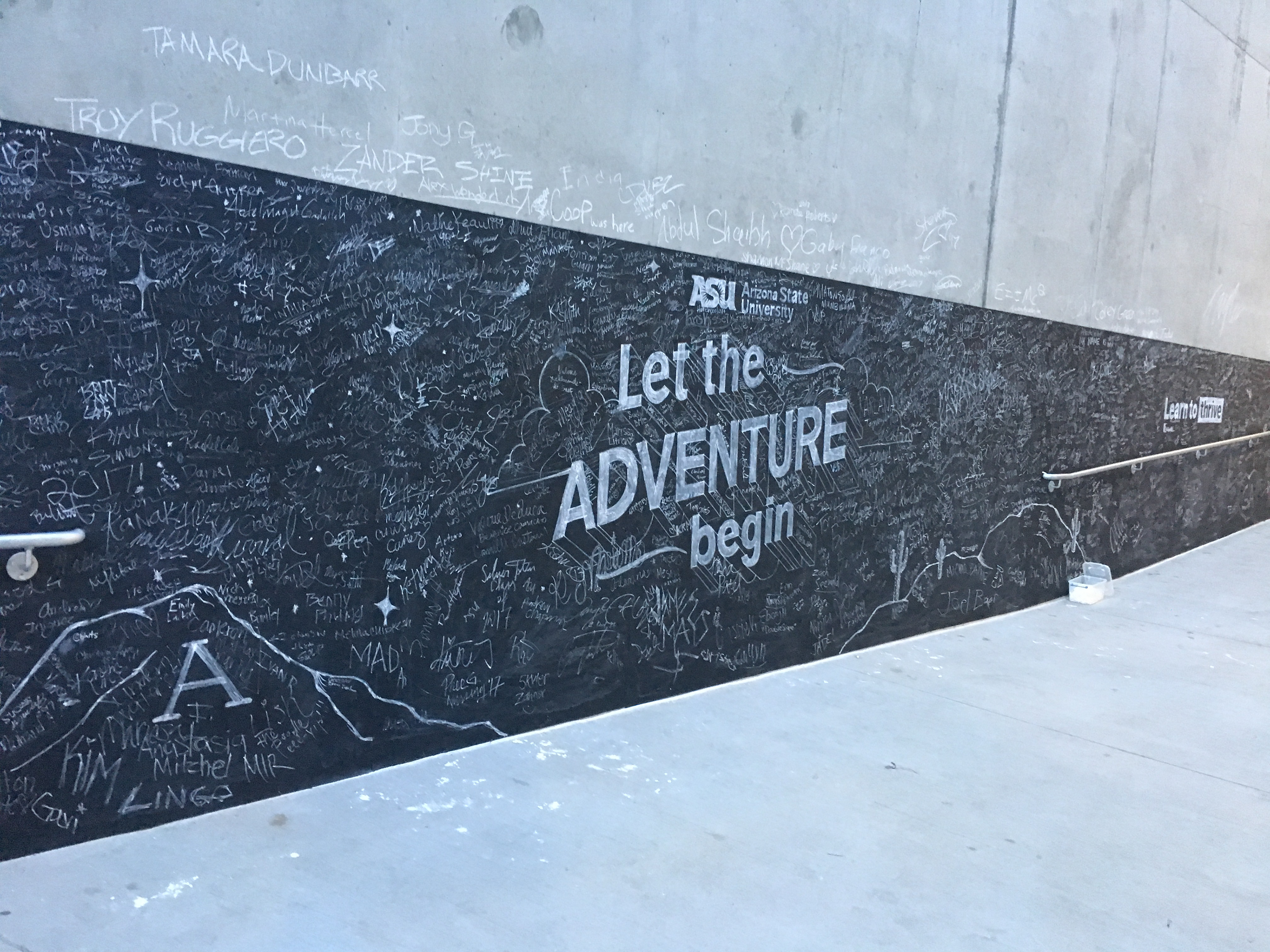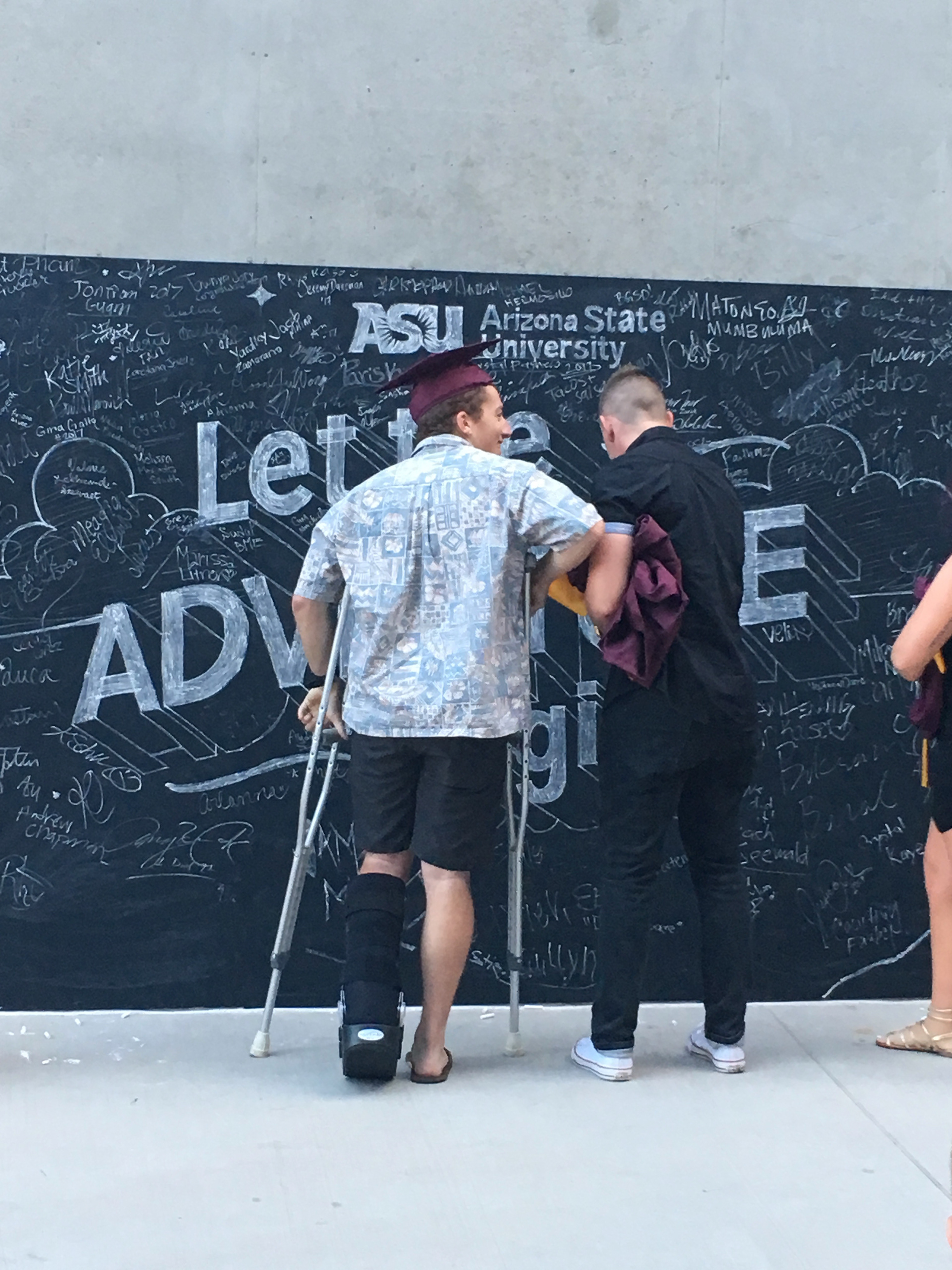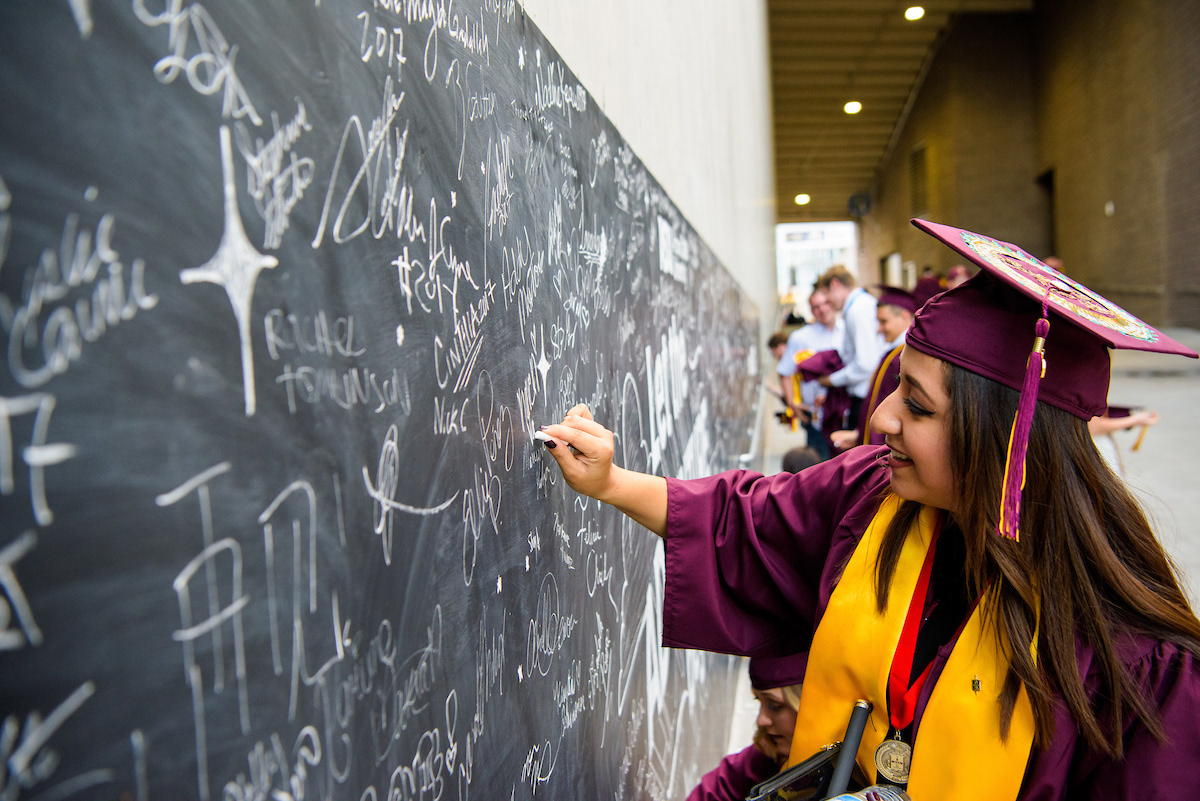 Scott Biersack, a local chalk artist, created a custom chalk wall installation for commencement. As they entered, incoming grads were provided with chalk and added to the mural. It served as a backdrop for their photos and the resulting images were used for brand photography throughout the following year.